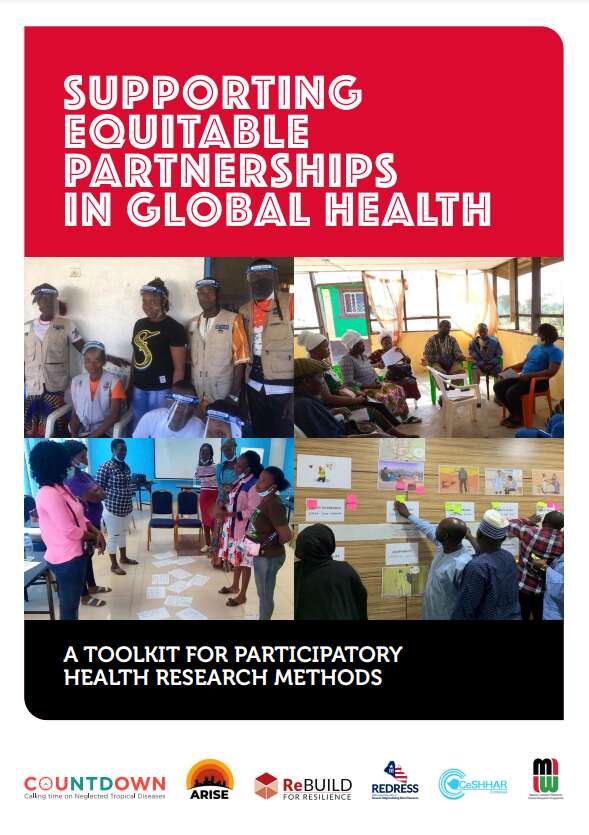 Supporting Equitable Partnerships in Global Health: A toolkit for Participatory Health Research Methods is a brand new, 80-page booklet which has been published in November 2021 and is available to view and download here.
The purpose of the toolkit is to showcase Public Health Research (PHR) paradigms, methodologies and methods that can be selected and applied by researchers aiming to maximise inclusion, participation, and the achievement of more equitable research partnerships and to:
Share examples of PHR approaches and methods that have been applied by researchers across the Department of International Public Health (DIPH) at the Liverpool School of Tropical Medicine (LSTM), with the aim of promoting equitable partnerships in global health.
Identify challenges and benefits of different PHR approaches and methods.
Raise the profile of PHR and make its methods accessible to people who are new to PHR.
COUNTDOWN conceptualised and coordinated the development of this toolkit, and its production was funded by the Department of International Public Health at LSTM. Funding was awarded to Shahreen Chowdhury, Motto Nganda and Helen Piotrowski, of the same department.