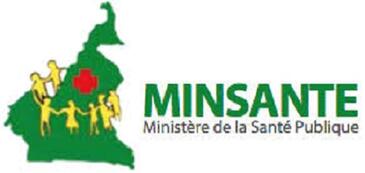 The Ministry of Public Health Cameroon is pursuing vigorous policies and strategies for improving all public health services in Cameroon.
The Ministry of Public Health in Cameroon is responsible for the maintenance and implementation of all public health services. The health structure in Cameroon is divided into 3 levels:
1) The central level, represented by the central services of the Ministry of Public Health. The central level's functions are the formulation of concepts, policies, and strategies, and the co-ordination of activities and regulation.
2) The intermediate level represented by 10 regional delegations of public health that coordinate health activities in the regions. The regional delegations provide technical support to health districts.
3) The peripheral level, represented by the district health services. The health districts are the operational units that are in charge of the implementation of health programmes. The health service is provided through a decentralized health system including 10 regional delegations of health, 181 health districts, 2,260 public health facilities, 4 general hospitals, 3 central hospitals, 14 regional hospitals, 164 district hospitals, 155 sub-division medical centres, and 1,920 integrated health centres. 
There are six national neglected tropical disease (NTD) programmes: onchocerciasis, schistosomiasis and intestinal helminthiasis, lymphatic filariasis, trachoma, Yaw-leprosy-Leishmaniasis-Buruli Ulcer, and human African trypanosomiasis. The government of Cameroon has recently adopted an integrated approach for the control of these NTDs, and developed a 2012-2016 master plan for co-implementation of different control interventions and co-administration of drugs, including Praziquantel, Ivermectin, Mebendazole, Albendazole and Azithromycin.