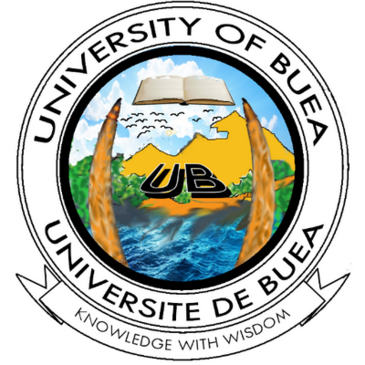 The University of Buea provides opportunities for quality education through teaching and research in an environment that is conducive to such pursuits and in ways that respond to market forces. The University is dedicated to the continuous quest for excellence, the promotion of moral and human values, and service to the community. Its teaching and research programmes emphasize relevance, encourage tolerance and promote creative, critical and independent thinking.
Created in 1985, The University of Buea is dedicated to the provision of programmes of study and research of the highest standards. It also produces high quality graduates with skills to satisfy the ever increasing demand of the Cameroonian, African and international job markets. The academic staff hold advanced qualifications and several possess international reputations. The outreach and co-operation activities of the University seek to create strategic alliances with institutions and organizations at home and abroad, in order to maximise the opportunities of an increasingly globalised world. One main goal is increased access to professional training at all levels to enable graduates to find jobs.
The Faculty of Health Sciences strives to:
- Train health professionals in the key domains that would ensure the attainment of the millennium development goals;
- Conduct research in strategic areas that would provide the necessary evidence for teaching and the practice of the health professions at the highest possible level; and
- Provide service to selected communities in a manner that promotes partnership and dignity in human development.