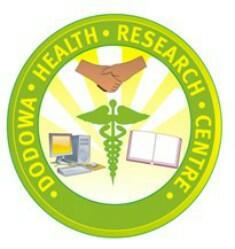 The Dodowa Health Research Centre was created as part of the agreements between the Government of Ghana and the British Oversees Development Agency (now DFID) to have an operation research satellite station in the early 1990's to serve the southern belt of Ghana, with the mandate to conduct health research work with the aim of guiding decision-making and policy development with GHS.
Dodowa Health Research Centre is placed in Dodowa, the district capital of the then Danmbe West district (now Shai-Osudoku and Ningo-Prampram districts since July 2012) of the Greater Accra Region, Ghana. The main specialties of Dodowa Health Research Centre are Malaria Operations Research, Implementation Research and Maternal and Child Health . In 2005, the research centre set up a Health and Demographic Surveillance System (HDSS) this HDSS covers an area of 1,528.9 km2 and is the core activity of the centre.
Staff strength for the centre is about 144. The background of the technical staff are Medical Anthropology, Sociology, Epidemiology, Public health, Health Informatics, Field Epidemiology, Demography and Population studies, Medical Statistics and Data management.