Prof. Wanji teaches Parasitology, Vector Biology and Epidemiology & Control of Infectious at the University of Buea, Cameroon. He is Head of Department for Microbiology and Parasitology at the University of Buea, Cameroon. He is also Executive Director of the Research Foundation in Tropical Diseases and Environment, Buea. He heads the COUNTDOWN programme's partnership with the University of Buea on the district and community levels.
He received his training from the University of Montpellier II and the Natural History Museum in Paris, France. Working in Collaboration with WHO/TDR, his research activities have contributed to the development and validation of a Rapid Assessment Procedures for Loiasis (RAPLOA); a community based diagnostic tool for L. Loa that uses simple questionnaire based on the history of eye worms to assess the endemicity of Loaisis in a given area before the ivermectin MDA.
Working in collaboration with the African Programme for Onchocerciasis Control (WHO/APOC), he coordinated the mapping of loaisis in 15 African countries using RAPLOA. He was member of the research consortium that demonstrated for the first time that the Community Directed approach for health interventions is more effective than conventionally used delivery approaches and that the integrated delivery of different interventions through the Community directed approach process was feasible. This work led to the recommendation that in areas with experience in community-directed treatment for onchocerciasis control, the community directed approach should be used for the integrated, community level delivery of a broader range of appropriate health interventions.
In a feasibility study in Cameroon, Prof Wanji and his team used this community-directed approach to successfully deliver a 6-week course doxycycline for the control of onchocerciasis in areas of co-endemicity with loaisis in Cameroon with high treatment coverage and very high compliance rate. 
You can read more on his experience and his plans on leaving a legacy through building the next generation of parasitologists in these two blogs:
Onchocerciasis in Three Decades: Through the Lens of Prof. Samuel Wanji
Onchocerciasis in Three Decades PART II: Building the Next Generation of Parasitologists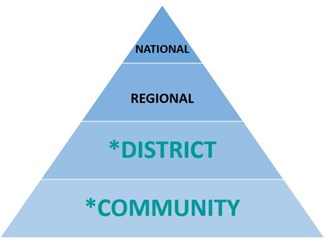 In his words, Prof Wanji "...would like to be known as somebody conscious of the dimension of and width of NTDs, who has devoted part of his life to contribute to understand and fight those tropical diseases; by teaching students about NTDs, by creating and developing research capacity that has contributed to the training of those students; by participating in research work that has contributed to change people's lives, contributing to fight in the field of those diseases and by anticipating what the future will be in my discipline; by re-orienting the teaching programme at the university to make African students be more proactive in the solution to those problems created by NTDs."