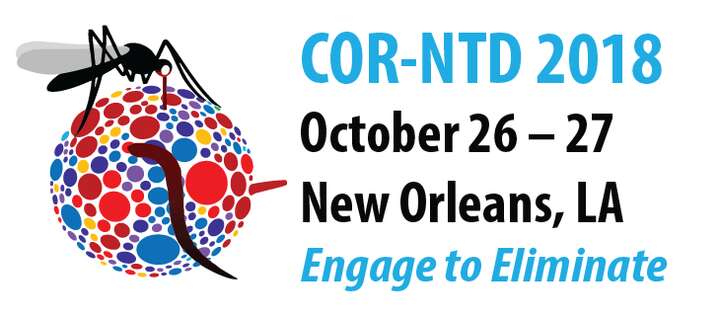 COR-NTD meetings are closed and attendance is by invite-only.
It takes place each year in conjunction with the American Society of Tropical Medicine and Hygiene conference, with participation from researchers, the World Health Organization, country program managers, implementers, and donors. These experts gather in breakout sessions to discuss issues addressing the selected theme for the meeting. 
This year's theme is 'Engage to Eliminate'. 
To read documents from last year's meeting which was held in Baltimore, Maryland, visit - http://www.ntdsupport.org/resources/outputs-2017-cor-ntd-meeting.